https://www.turmericforhealth.com/turmeric-queries/black-pepper-with-turmeric-for-absorption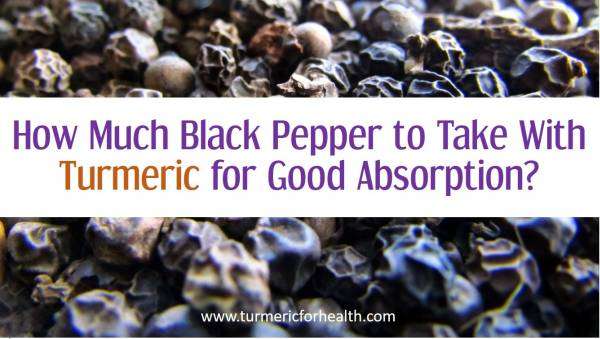 Good advice. I do this every day using Bioceuticals Theracumin 300 mg (curcumin)capsules
and standard black peppercorns. I use this for Osteoarthritis which I have all through me, and using it for fibromyalgia. It is not a cure and I still have pain and inflammation but it does make a difference.
UPDATE: 8 Feb 2020: I am not able to take this any more, sadly I have developed an intolerance to turmeric. Most people are fine with it, it is only a small percentage of people that cannot tolerate it.
I started to vomit within minutes of taking this after using it for close to a year or thereabouts. I have not taken this since October last year.